Top 8 Reasons To Buy A Dash Cam
Top 8 Reasons To Buy A Dash Cam
Top 8 Reasons To Buy A Dash Cam By: Jason Mitchell @DiscountDashCam / February 10th, 2018 // Discount Dash Cam
You Will Want To Buy A Dash Cam After You Read This Article
The dash cam, or in some places called the dashboard camera or driver cam, has become more and more popular over the last few years mainly because of its increasingly appreciated benefits. In the most basic terms, this is a type of camera that is mounted on the dashboard of your car, and it is designed to record sounds and images while you are driving.
The main objective of the dash cam is to watchfully record every detail that takes place both on the road and inside the car, and it can be used for a variety of other helpful purposes.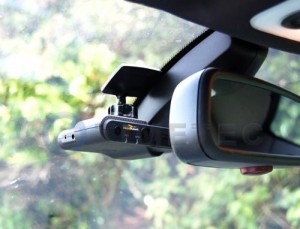 For the time being, these dash cameras are widely used all around the globe by everyday drivers, taxi and ride-share drivers like Uber and Lyft, driving instructors, bus drivers, law enforcement officers and etc. An important benefit of these cameras are that they are super affordable and rich with features that may be easily matched with different on-board technologies, such as iPhone recorders and GPS devices.
That all being said, here the top 8 reasons to buy a dash cam:

1. You Maintain Proof Of Fault During A Car Accident
This is by far the number one reason why millions of auto drivers have decided to invest in dash cams, especially in Russia and parts of Europe, where there is the highest number of dash cam users. Simply put, the camera will immediately start recording and building a visual database as soon as you start your car's engine. It will retain real-time, simple, and indisputable evidence in case of accident.
If an auto crash took place and your car was involved, then you can easily demonstrate that it was not your fault and you can easily send the video as evidence (should there be any court disputes). This way, the other party at fault will be held responsible for the accident and will be obliged to pay for your own auto repairs and without having to see your insurance rates increase. Without the video data, the other party may try to state that the fault was completely yours.
The dash cam is the arguably the strongest and most resourceful proof you have for protecting yourself, in the event of an auto crash. In the end, it is better to have one and to stay on the innocent side, as it can help you save a lot of time, energy and headaches in the long run.
2. A Dash Cam Is Also The Ideal Solution For Distracted Drivers
Another great reason why you will want to buy a dash cam is because this will help you keep tabs on erratic drivers. Almost every good driver has had at least one scary encounter with a dangerous driver, throughout his (or her) "driving lifetime".
Not only are these hasty and irresponsible drivers worrisome and just plain aggravating, but they are actually putting other people's lives in danger. However, if you have ever tried to report the crazy behavior of an dangerous driver it can be a daunting task, as the Police often require proof; and if you don't happen to have an eye witness to testify on your behalf, then the report usually gets filed away never to be seen again.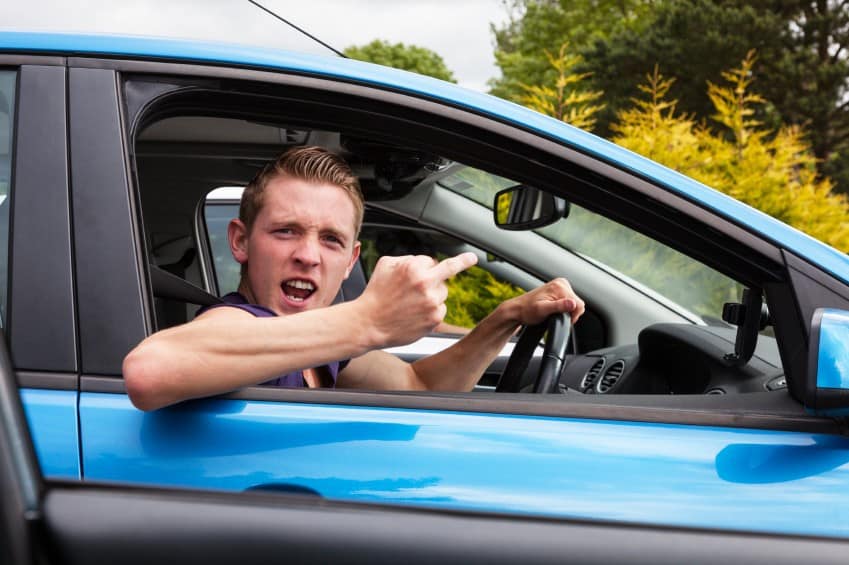 This is where the dash cam comes in handy and provides the perfect response to silencing bad drivers.  You can also use it for reporting intoxicated drivers or careless drivers who text and drive, as well as use it for video taping road rage events and alike.
Most cities and states in the United States offer special programs for those who wish to report reckless drivers and make the streets and neighborhoods a safer and better place for everybody. If you do not take action against these harmful drivers, then you destined to share in the fault, if anything should happen to another auto driver or passenger.
As fate would have it, even if you are a decent, experienced and kind driver who always try to stick to the rules of the road (both the written rules and the unwritten ones), there will always be someone else who is clueless and irresponsible. These people are the exact people who cause a majority of the accidents, and your dash cam will capture every single piece of action that takes place on the road.
3. The Dash Cam Is Perfect For Driving School Instructors And Concerned Parents
Perhaps you are concerned that your kid(s) may take your auto for a joyride, even though you have asked him not to do so? Or maybe you own a small company that allows your employees to drive their company vehicle home and you suspect that your employees may be using the car for personal trips on the weekends, or maybe you own a company of any kind and you want to limit the fuel usage, but somehow the miles keep ringing up without any known reason? If that happens to be the case, then the dashboard camera is definitely the best answer for you.
Another great reason for purchasing a dash cam is if you happen to be one of those people who is overly kind and you constantly lend your car to your friends or family members. Or maybe  you want to see what happens whenever you drop your car off at the local auto shop for work. Your vehicle is definitely one of your most valuable investments, and it is perfectly okay to be a little concerned about making sure the car stays in good hands.
Nearly all of the newest dash cameras come equipped with GPS tracking that are embedded in them, so in addition to recording every single journey that takes place both inside the car and outside of it, your dash cam will also be recording their driving speed as well as the routes they take.
4. Stop Insurance Fraud and Keep Your Rates Low.
Fraud in general is one of the most common problems of the 21st century, so its no different when it comes to driving in traffic. Fraud not only affects insurance companies on a large scale, but it actually takes its toll on car drivers (the honest ones!) as well by raising their rates to pay for fraudulent "accidents".
Simply stated, some auto drivers intentionally create auto accidents just to create blame on someone else, in order to extort money from an innocent victim. Believe it or not, this is a widely used scam nowadays, where those who perpetrate it usually look for high-end auto drivers to extort.
In addition to stealing money from an alleged victim, who is usually innocent but has no way of proving it, these same folks fake injuries in order to collect the insurance money from their insurance agencies. They will usually claim some type of whiplash injury, and they commonly claim that they have back pain and emotional stress as well.
It pretty much a known fact that these same people try to demand hospitalization and even compensation to cover for the expense and "pain" medication. This is usually a phantom pain that is very hard to show on X-rays, so professional scammers try to take advantage of this loop hole and rack up a lot of paydays via insurance fraud.
Your newly purchased dashboard cam can 100% prevent many of these unpleasant scenarios. Simply by diligently installing the cam on the dashboard (or windshield) of your car and recording each and every event, you can stop scammers from illegally extorting money from you for something you haven't even done.
Don't allow scammers take advantage of your hard earned money! Invest your money in a dash cam that will certainly keep you on the safe side of things.
5. You Can Create Great Memories Of An Complete Road Trip
This fifth reason is particularly important if you are a big fan taking road trips with your friends or family. How many times have you take an unforgettable trip where you wish you had take a mental snapshot of some amazing vista? or some moment that just reminds you of your favorite place over and over again?
Remember listening to all those funny stories you heard from your best friend while driving? If so, then a dash cam is certainly a perfect gadget that will help you turn your road trips into great memories that you will cherish over the years.
If you happen to be a creative person, then you can easily turn your videos into your own movie adventure – all you need is a little bit of tech skills, creativity and a high-quality dash camera that will start you off on your cinematography adventures. Pack your overnight bag, install your camera and you are ready to go!
6. Dash Cams Have A Ton Of Amazing Features (and Functions)
Number 6 on the top 8 reasons to buy a dash cam list is the "features".  You would be totally shocked to see how dash cams have evolved over the last few years. At the moment, these high-quality cameras come with plenty of beneficial features that can help you in so many ways.
For example, most of these cameras come with audible alerts along with verbal status updates – this way, you can always stay informed on the recording process and you will be alerted in real-time, should there be any difficulties with the camera or the storage device.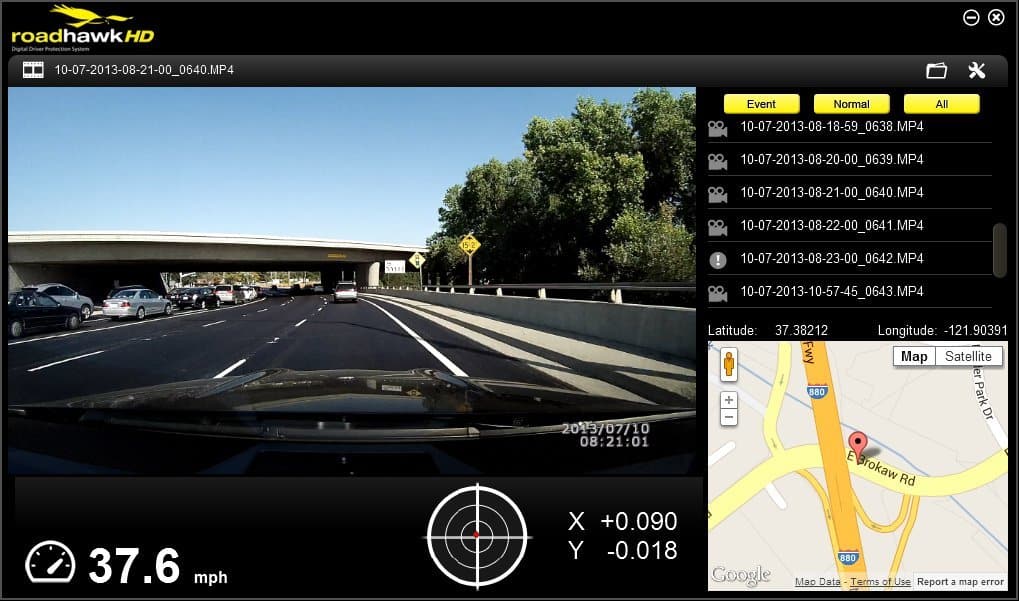 As mentioned earlier, nearly all of the current dash cams come with a GPS device embedded in them and they will help you monitor your travel speed, location and travel history. More importantly, these cameras will also help you record your destination onto a searchable file and manage your journey in a quick, proficient and stress-free manner.
The cameras come equipped with a low battery indicator, and this particular feature is built to make the dash camera conserve as much battery as possible. This feature is very useful if your dash camera is not plugged into your power source and its relies exclusively on its external battery.
Most of the cameras also come fully integrated with a pretty slick mini LCD screen that has a touch technology built into them as well. With a user-friendly, straightforward navigation menu, these cameras can allow you to have total control over your recording experience.
7. You Can Resourcefully Document Parking Accidents
Parking in any major city can be a total nightmare, especially for new drivers who tend to somehow always scratch other vehicles while they are desperately struggling to park their car. I am sure its happened to you more than once when you find your beloved vehicle scratched or in some cases seriously damaged, knowing that it was safely parked in a spot with plenty of space on either side? Perhaps you tired of your nutty neighbor scraping their car against yours when trying to pull theirs out?
In addition, a well-featured dash camera can also record vandals who are trying to break into your car, especially if you sometimes leave your vehicle unattended in public places or in areas that are poorly lit. One of the biggest perks of dashboard cameras is that most of them are scheduled to stay ON throughout the entire night, without you having to leave your car engine on. They are turned one automatically whenever they detect motion.
In addition to this, dash cams can also be operated remotely from the privacy of your office or home, and you can send all the videos to your laptop, tablet, iPhone or Android phone. These cameras are specifically designed to give vehicle owners the peace of mind, knowing that their car is well protected should something happen.
8. You Might Be Shocked To See What A Dash Cam Captures!
Never underestimate the chance encounter you may have when you own a dash cam. If you watch the online videos of auto accidents and all the unexpected spectacles, you will notice that most of them have been accidentally caught on camera and very few of them were actually recording on purpose. In other words, a dash cam can definitely help you capture things that you never expected to see.
Besides the point that dash cams are a terrific investment, both safety and legal wise, these amazing cameras can actually help you record some unforgettable footage. For example, a Russian driver's dash camera recorded an amazing meteor that flew over Russia and the clip ended up having tens of millions of views on Youtube.
There are many other surprising events caught on dash cameras every day, from car accidents to alleged paranormal activity and animals stunned by the headlights in the middle of the highway. The dashboard mounted camera can be used in so many different ways! // Discount Dash Cam
So there you have it folks…those are the Top 8 Reasons To Buy A Dash Cam.